Easiest Way to Prepare Yummy Cheesecake ai biscotti al latte
Cheesecake ai biscotti al latte.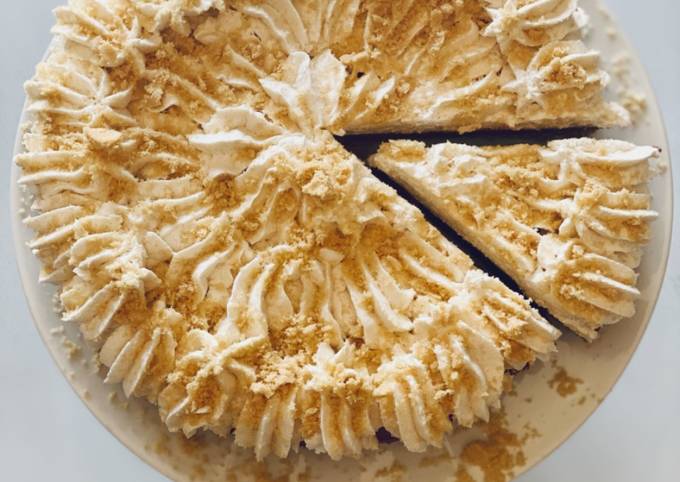 You can have Cheesecake ai biscotti al latte using 0 ingredients and 3 steps. Here is how you cook that.
Ingredients of Cheesecake ai biscotti al latte
Cheesecake ai biscotti al latte step by step
Amalgama i biscotti e il burro con un cucchiaio di legno. Inumidisci bene ogni singola briciola e poi compatta il tutto sul fondo di una teglia a cerniera di 20cm di diametro, rivestita con della carta forno. Pressa bene, livella e poni la base della Cheesecake in frigo per almeno 30minuti. Intanto prepara la farcia..
Reidrata in acqua fredda la gelatina per circa 10minuti. Con una frusta amalgama là Philadelphia e il latte condensato. Quando hai ottenuto una crema morbida unisci anche il cioccolato sciolto a bagnomaria. Sciogli la gelatina in un goccio di latte ben caldo, fai intiepidire e unisci alla crema. Amalgama bene e velocemente. Vera sulla base di biscotti e poni in frigo per 3 ore a rassodare..
Prepara la mousse. Monta la panna. Sempre con le fruste lavora la Philadelphia con lo zucchero a velo. Unisci alla panna e lavorando sempre con le fruste a velocità bassa, amalgama, solo il tempo necessario. Unisci anche i biscotti. Sforma la Cheesecake e Crea con questa mousse uno strato sopra la farcia al cioccolato. Con amore ❤️ Laura.