Easiest Way to Make Appetizing La Torta Putana (tipica Veneta)
La Torta Putana (tipica Veneta).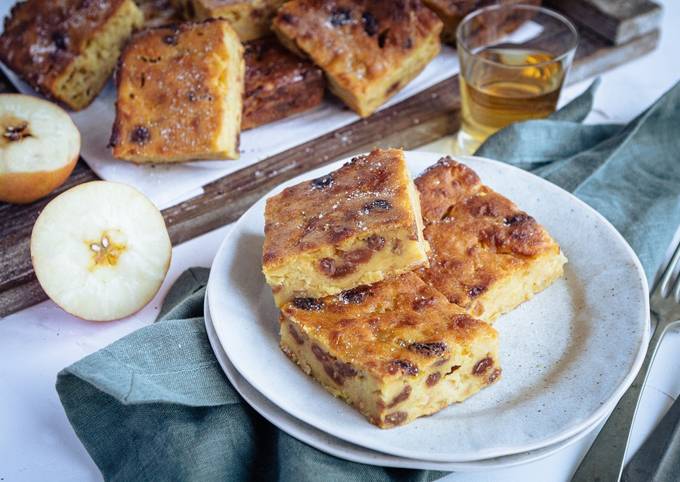 You can cook La Torta Putana (tipica Veneta) using 0 ingredients and 4 steps. Here is how you achieve it.
Ingredients of La Torta Putana (tipica Veneta)
La Torta Putana (tipica Veneta) instructions
Mettere a bagno l'uvetta in acqua tiepida. Tagliare a dadini il pane, metterlo in una ciotola e bagnarlo con il latte, lasciar inumidire almeno 2 ore che diventi molto morbido. Tagliare a dadini le mele e bagnarle con un po' di limone perché non anneriscano..
.
Prendere il pane ammorbidito e inserire un uovo alla volta mescolando bene, aggiungere lo zucchero e successivamente le mele e l'uvetta precedentemente scolata ed asciugata. Mescolare il composto man mano che si aggiungono gli ingredienti. Per ultimi aggiungere 2/3 cucchiai di grappa, la buccia di limone grattugiata e la farina setacciata, amalgamare bene il tutto..
Imburrare ed infarinare una tortiera rettangolare 24×20 (avanzerà un po' di impasto) e cuocere a 180° per 50/60 minuti abbassando la temperatura se necessario. Gli ultimi 10 minuti spolverizzare di zucchero perché si formi la crosticina. Far raffreddare bene la torta in modo che si rapprenda e servirla tagliata a quadrotti con un buon bicchiere di Recioto..